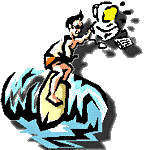 Brought to you by:

&nbsp&nbsp



We believe in promoting our state - Nevada. Only Nevada Internet Services are listed here. To qualify as a Nevada Internet Service, you must have your corporate office located within the boundaries of Nevada. We will verify each request for addition to the list.

Carson City Web Prescence Providers


Las Vegas Web Presence Providers

NETstat Associates, Inc - Web presence providers, corporate networking, specializing in Unix environment.
Camelot Net - dial-up accounts and web pages through corporate networking, with on site CNE.
Internet Reliance - design, development of web sites, graphics imaging and Internet services.
Idea Center, Inc. - graphics imaging and Internet services.
Las Vegas Business Online - we promote your event on our high-traffic site! T-1, Custom programming.
Liquid Imaging - complete internet presence provider, design, set-up, and maintenance.
Vegas Valley Internet - Making the connection with business in Las Vegas Nevada.
Wilson, Beers & Alu - Senior CNEs specializing in LAN and WAN integration with the Internet; Groupwise; Unix/Netware integration; MAS-90 Accounting & Business Management software.
Reno Web Presence Providers
Internet Access Providers (dial-in)
Sparks Internet Services (dial-up)
Reno Internet Access Providers
Las Vegas Internet Access Providers

Las Vegas Web Page Designers